Comedians
Wayne Deakin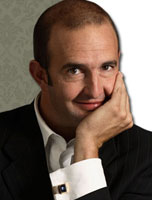 A regular headliner at all Australian comedy venues, Wayne also tours constantly throughout the USA and Canada. Currently based in London, he works the Comedy Store, Jongleurs and Glee Clubs as well as touring Asia, the Middle East and the Isle of Man. As well as his solo Melbourne Comedy Festival shows, His New York tours included consecutive nights at Carolines, New Yorks premier comedy venue and headlining New York Improv. Performing at the Montreal Comedy Festival and doing a week as MC at the world famous Laff Trax in Las Vegas are current career highlights. Wayne also performed in front of 14,000 people at the 2004 and 2006 Meredith Music Festival and 24,000 at 2005 The Falls Festival. Wayne also tours with the Australian Defence Forces and British Army in East Timor, Sinai, Cyprus and various tours of the Middle East.
In 2007 Wayne toured Iraq and Afghanistan doing gigs for the diggers. As scary as it was edifying it remains one of the best things Wayne has ever been involved in. Wayne is also corporate favourite having done gigs for a range of clients such as Tooheys, Carlton Football Club, Victoria Police, Becton, Cadbury Schweppes, Krispy Kreme, Linfox, Aker Kverner, McCann Erickson, J Walter Thompson, RMIT, Starlight Foundation, Variety Club Victoria, Royal Children's Hospital. Wayne starred in and produced Channel 31's highest ever rating show, Tiger TV and can be seen on the Comedy Channel show "Stand Up Australia" and the American reality show "Last Comic Standing". Wayne is also known as 'Deaks' performing weekly on the top rating "Hughsey & Kate" breakfast show on Nova 100 in Melbourne.
Martin Mor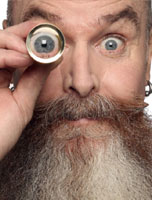 Martin comes from Northern Ireland, and after a successful career as a circus performer, he turned his attention on the unsuspecting comedy circuit. With almost 30 years experience as a professional performer, Martin has established himself as one of the UK's most popular and in- demand comedians. Martin has performed successfully at events of all description; from the Hammersmith Apollo to a show for the inmates of an Italian prison, from comedy clubs to performing before members of the British Royal Family.
Very much the comedian's comedian, Martin has been the support act of choice for; Frankie Boyle, Jack Dee, Lee Evans, Jasper Carrot, Patrick Kielty, Johnny Vegas, Steve Coogan, and once Tina Turner. Martin has numerous appearances on radio and television. As well as devising and performing his own BBC television show, he has written jokes for some of the biggest names in British comedy. Martin is a specialist MC, a regular headline act at most of the UK's major comedy clubs, and also performs at comedy and arts festivals. A truly global performer, Martin has worked throughout the known world performing his shows in Britain, Ireland, Australia, Philippines, USA, Croatia, Slovenia, Italy, Holland, Belgium, Germany, Cyprus, Falkland Islands, South Africa, United Arab Emirates, Qatar, Bahrain, Singapore, Indonesia, Hong Kong, and Mainland China. Martin's photograph is featured on the popular board game Trivial Pursuits, (The Genus Edition). On an arts entertainments square, he is seen wearing a leotard.
Tom Wrigglesworth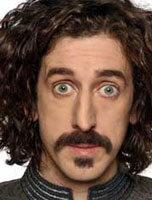 Tom Wrigglesworth is an established Stand-Up comedian, Radio and TV presenter and voice-over artist from Sheffield, England. With a disarmingly charming delivery and unforgettable appearance, this Yorkshire funny man became a national have-a-go-hero when he rescued a little old lady from the jaws of a Virgin train ticket inspector; only to be arrested for begging. His subsequent story of the event secured Tom several awards including the Chortle Best Show Award and a nomination for the main Edinburgh Comedy Award. This led to a sell out tour of the UK, and runs at the New Zealand Comedy Festival and prestigious Montreal Comedy Festival.
Following this, Tom recorded two series of 'Tom Wrigglesworth's Open Letters' for BBC Radio 4, tackling consumer issues in his own hilarious way and winning a highly acclaimed Sony Award for best Radio Comedy along the way. His next radio project, 'Tom Wrigglesworth's Hang Ups' for BBC Radio 4 is currently in its second series and focuses on telephone conversations with his parents.
As a natural and engaging television presenter, Tom put his technical background to use when he appeared on 'Electric Dreams' for BBC 2, advising a modern family as they fast forwarded through three decades of technology. He then presented Engineering Giants, also for BBC 2, which saw Tom climbing aboard an oil platform, servicing a passenger ferry and dismantling a jumbo- jet whilst interviewing various engineers to keep the viewers informed as the three major strip downs unfolded. Further television credits include being a regular contributor on The Discovery Channel where he explains the science behind crowd sourced stunts and experiments on the popular show ' You have been warned' He is also known for his uncanny resemblance to Green Bay Packers Quarter back Aaron Rodgers and worked with NFL films to create 'The Incredible Mr Wrigglesworth'. This short film which featured Tom performing in Green Bay, receiving the key to the city and coming his face to face with his doppleganger became a viral You Tube hit. Since winning the Channel 4 new comedian competition, 'So You Think You're Funny' in 2003, Tom is now firmly established as one of the most original, talented and respected comedians on the UK and International comedy circuit.
Mickey D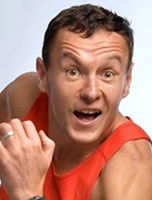 Mickey D combines his boundless energy, infectious smile and killer wit to produce world-class comedy. He is a brilliant natural comic and amiable host - Mickey burst onto the comedy scene as a 17 year old and made an immediate impact, storming the national finals of JJJ's Raw Comedy, in Australia.
Today, Mickey is recognized as a truly International comedian. Since storming the Adelaide Fringe and Melbourne International Comedy Festival in 2000, this Multi Award winning comedian is now veteran of well over a decade of international comedy festivals. Mickey D has performed across the UK, throughout Europe and the States and acquired an impressive list of TV and radio credits. His previous sell-out shows in Edinburgh include; 'Mickey D has Detention Deficit Disorder', 'Mickey D was a Pub Kid', 'Velocity Boy' and 'Good Bloke'. Mickey is highly sought during the Edinburgh Fringe Festival, with residencies at Setlist, Late N Live, and even kids show The Breakfast Club. He is also the creator, producer and host of THE PHATCAVE – the Massively Popular, Infamous, Late Night comedy show, born out of the Edinburgh Festival. Mickey is equally at home as compere or headline act and his boundless energy and infectious smile are always guaranteed to rub off on any audience. Comedian, husband, dad and above average armchair athlete, Mick will have you laughing until you hurt. Mickey stars in new Channel 4 documentary 'SAS: Who Dares Wins', which is broadcast Autumn 2015 in the UK. Further credits include The Comedy Channel, Channel 7, ABC TV in Australia and in the UK - BBC2's 'Comedy Shuffle' - 'Street Cred Soduko on UKTV Gold.' South Africa- SABC's hit travel show "Going Nowhere Slowly" and Documentary "Gorillas in our Midst" 2009. NZ - highly popular panel Show 7Days and TVNZ comedy series. "A Night At The Classic".